Click on "Familink Magazine" from the

web interface
Select the subscription that suits you.

Enter the delivery address. This delivery address is not definitive. You can change it from your interface.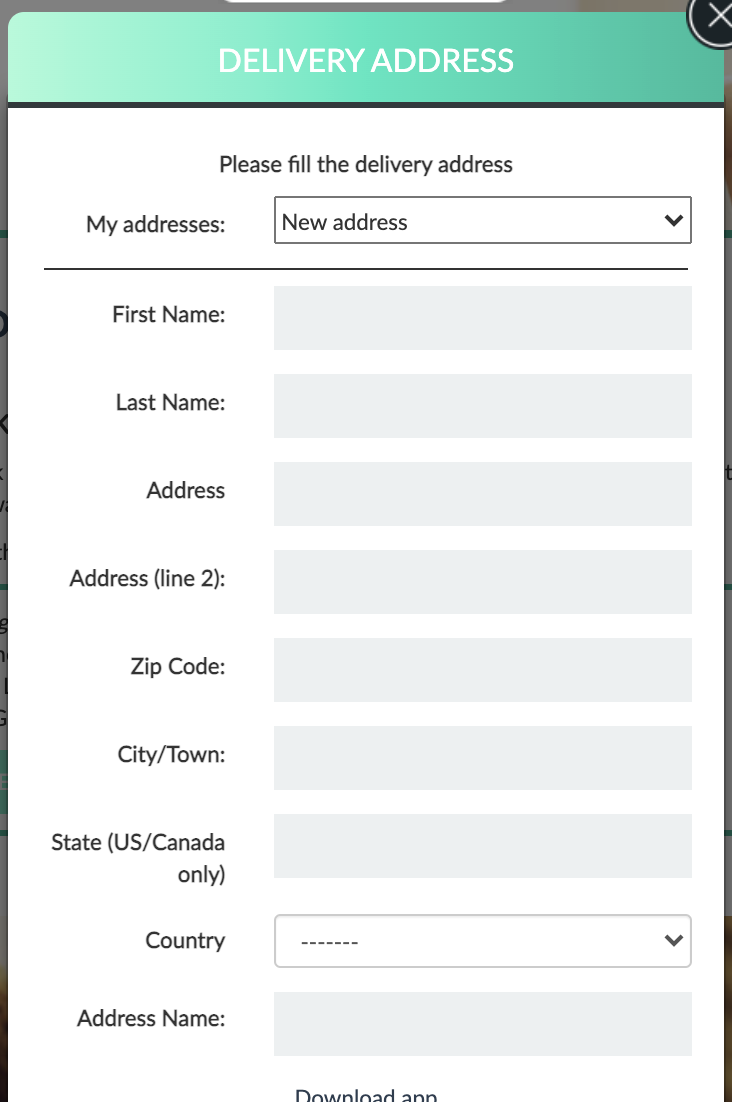 When you name the address on the last line of the form, the address is saved. You can then choose between the different addresses you have entered.
Enter your banking information and validate the payment.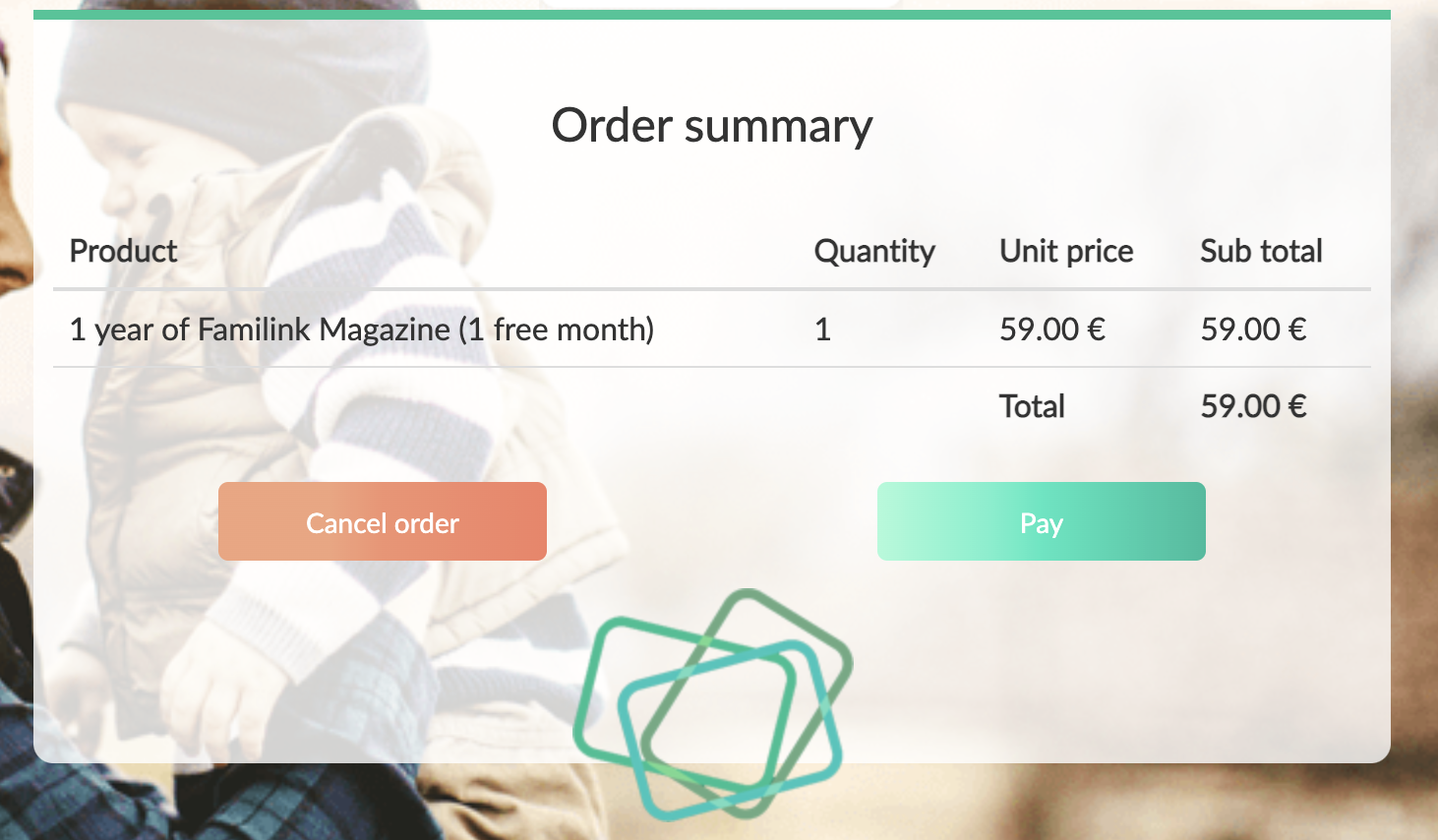 5. The photos sent on the frame between the 1st and the 30th of each month are taken into account for your Familink Magazine.
The selection of photos for The Familink Magazine is available between the 1-4 of the following month. During these 3 days, you can check or uncheck the photos you want to add or remove from The Magazine.
The first photo is deselected here. It will not appear in the Familink Magazine.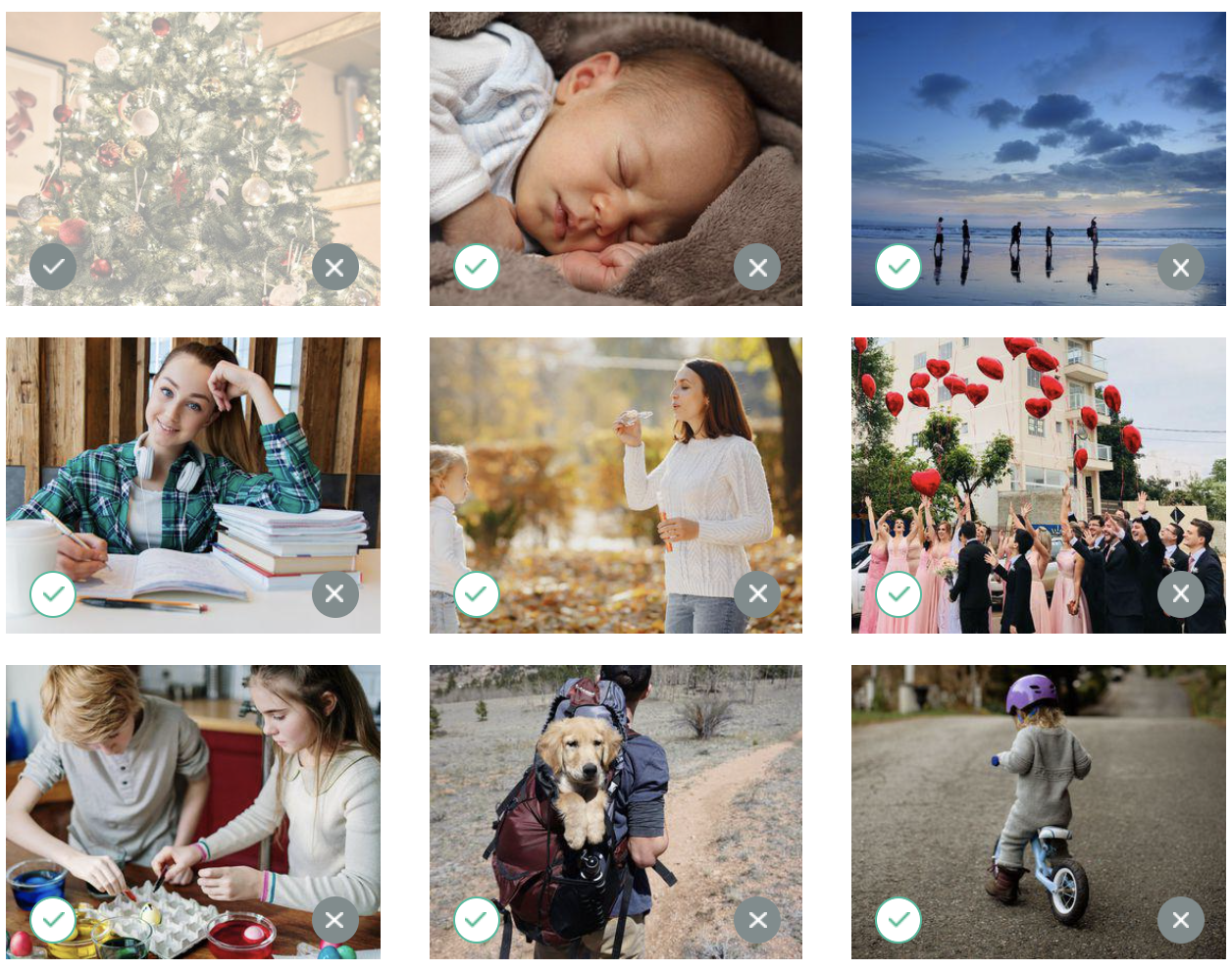 The administrator of the Familink Magazine is the person who subscribed. The administrator can choose the photos among all those sent during the month.
A user can check or uncheck only the photos he/she has sent.
You will receive an email every 1st of the month to inform you that the magazine is now editable.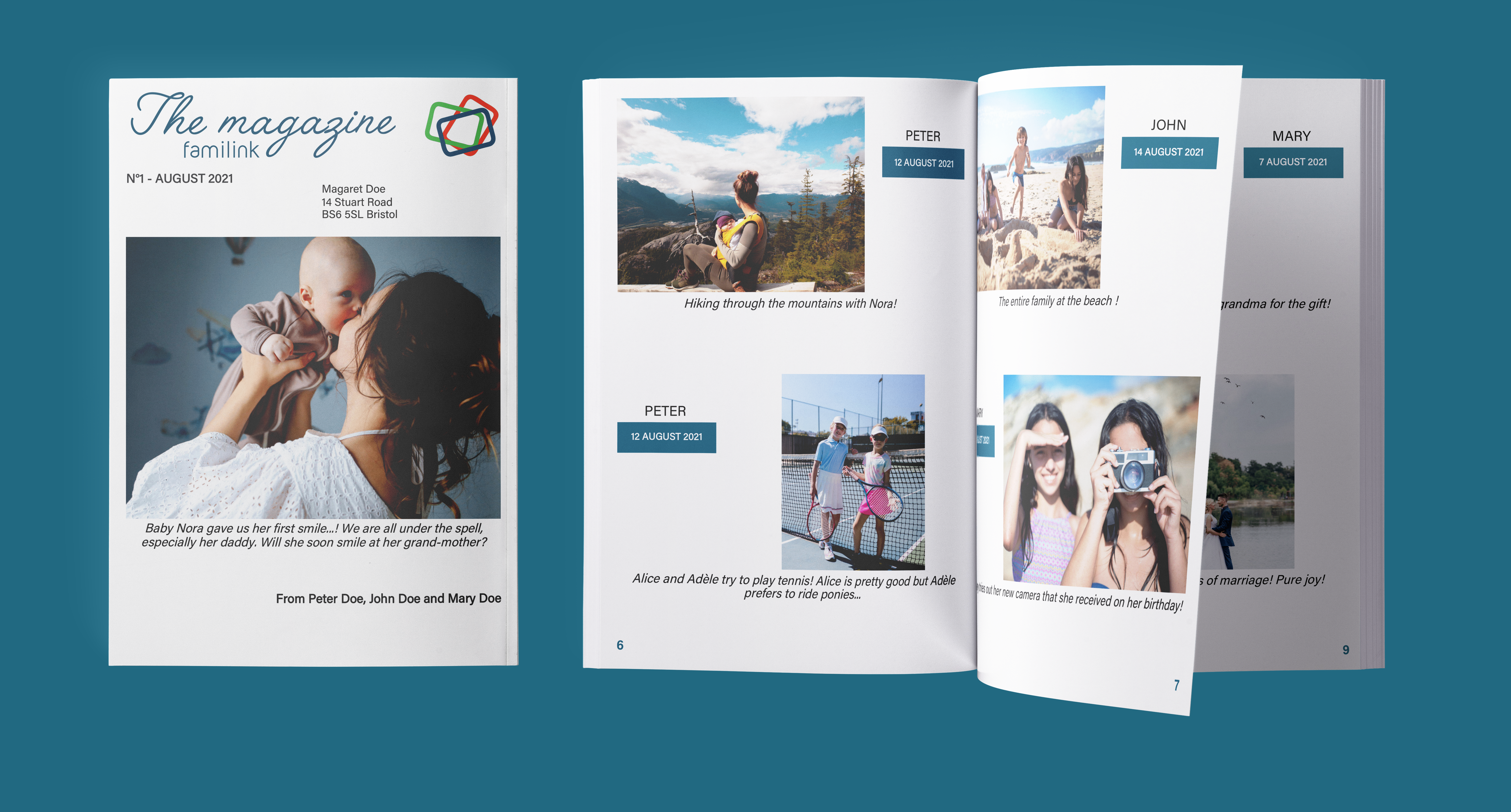 The Magazine will be delivered to the recipient around the 15th of each month.