The Magazine Kit is a gift box to give to your loved ones. The kit is presented in a blue box to store the magazines received.
This gift kit includes:
A 6-month subscription to The Magazine, which you can activate on our website to receive your issue.
A sample magazine to have a "typical model" of a magazine
An envelope for the editors of the Magazine to send photos. You will find: A step-by-step flyer to activate your Revue kit. The code to activate the 6-month subscription is also in this envelope.
An envelope for the recipient of the Magazine with a flyer introducing La Revue and a description of the kit.
We recommend that you have this gift box delivered to your address to receive your subscription code or to open it with your family!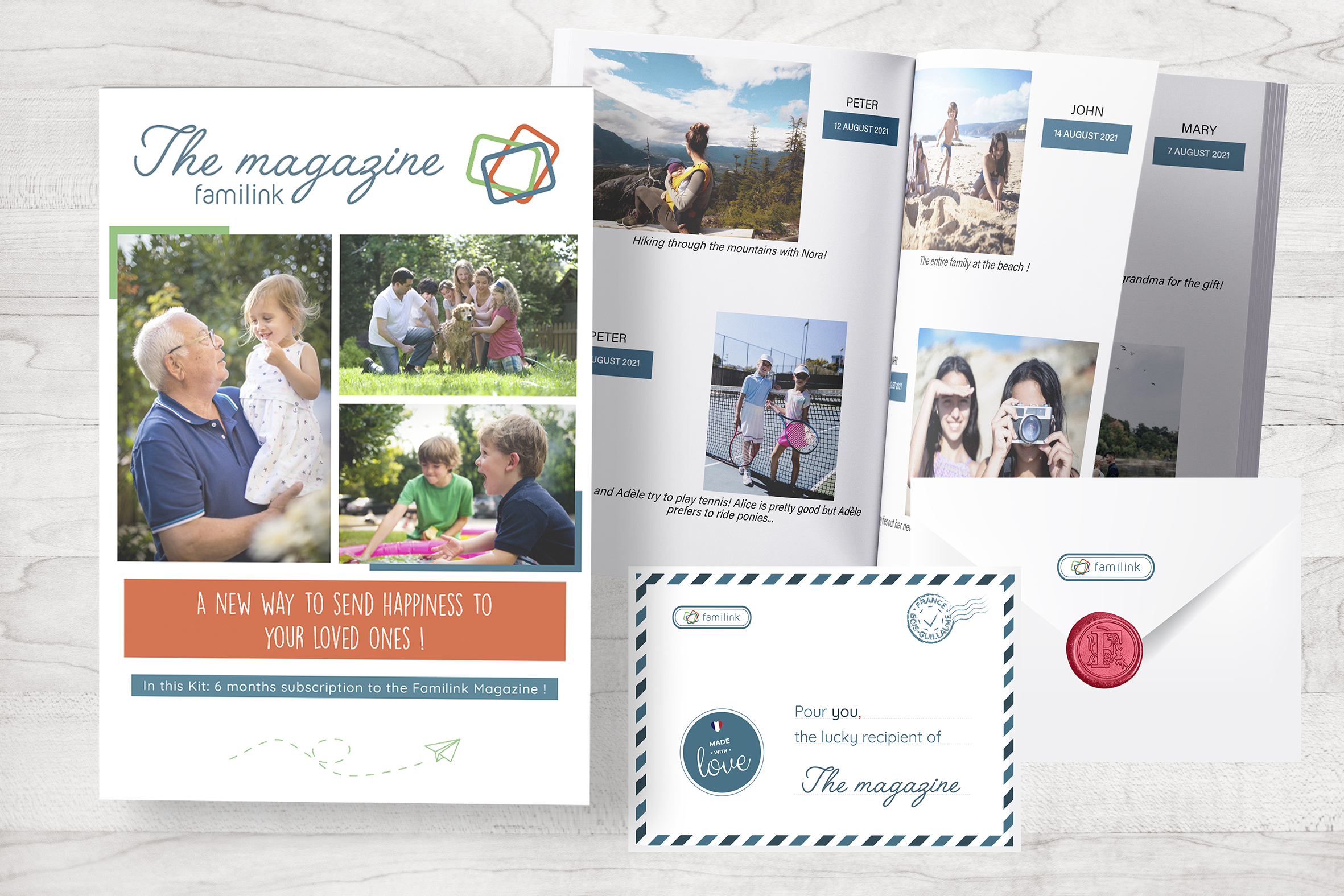 Who is the Magazine Kit for?
Are you a new customer?
The kit is ideal for sharing photos with your loved ones on a monthly basis. On the 15th of each month, your friends and family will receive a paper magazine in their mailbox.
You already have one or more Familink frames and want to associate The Magazine with one of your frames?
Once you have entered your association code, you can choose to associate your kit with one of your frames.