Familink offers to send paper photos to the people you love from the photos that have been sent to your photo frame.
At the moment, prints are available in 11×15 cm format and are delivered to the address of your choice.
What are the prices?
The price is 0.25€ TTC per photo. Delivery costs are 3.90 € TTC whatever the number of photos ordered.
What are the delivery times?
The photos arrive within 1 to 2 working days at the chosen address.
How do I order paper prints?
To order paper prints, go to the photo sending interface. After entering your login and password, click on the following icon: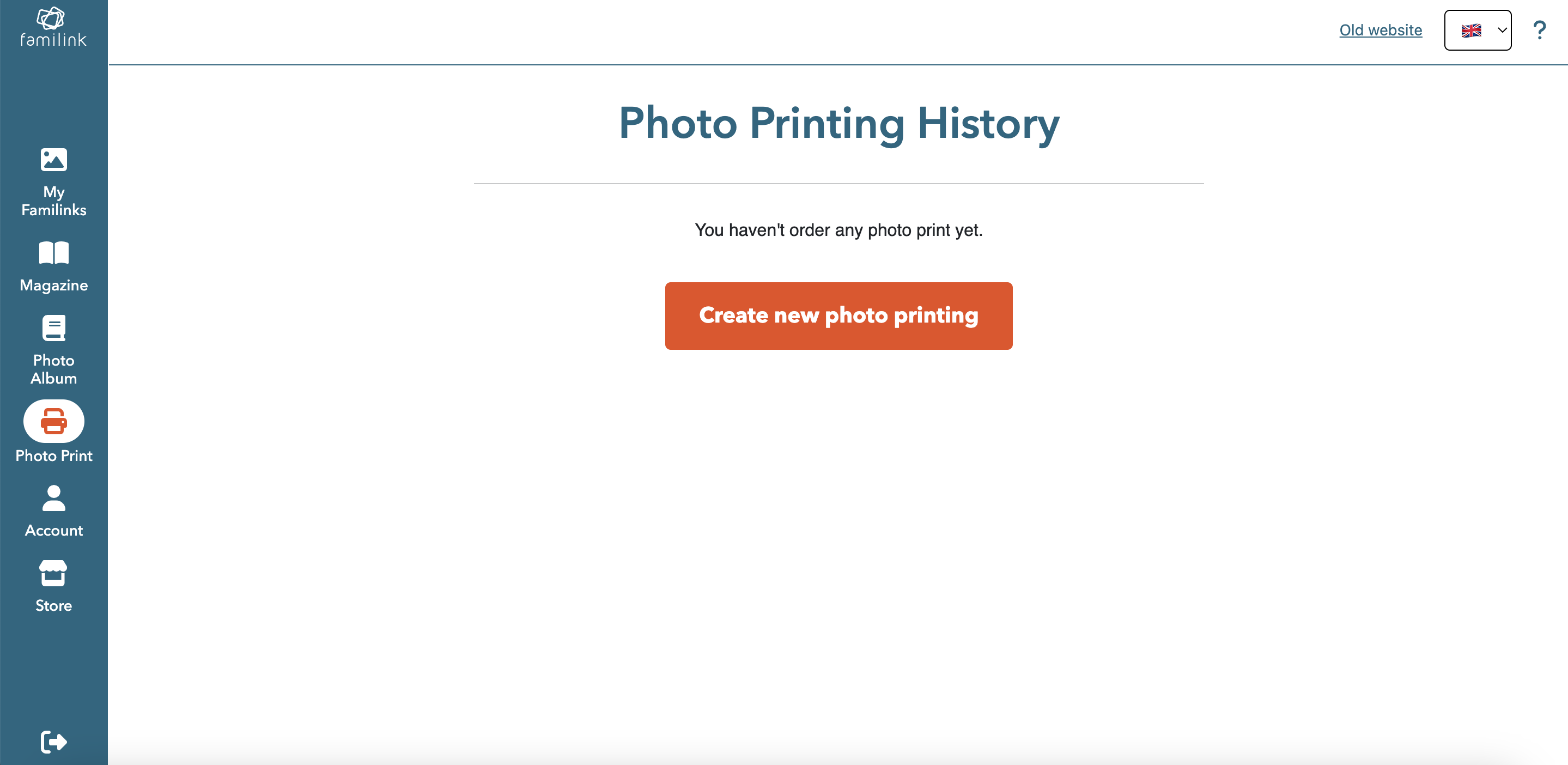 Then select the photos you wish to print.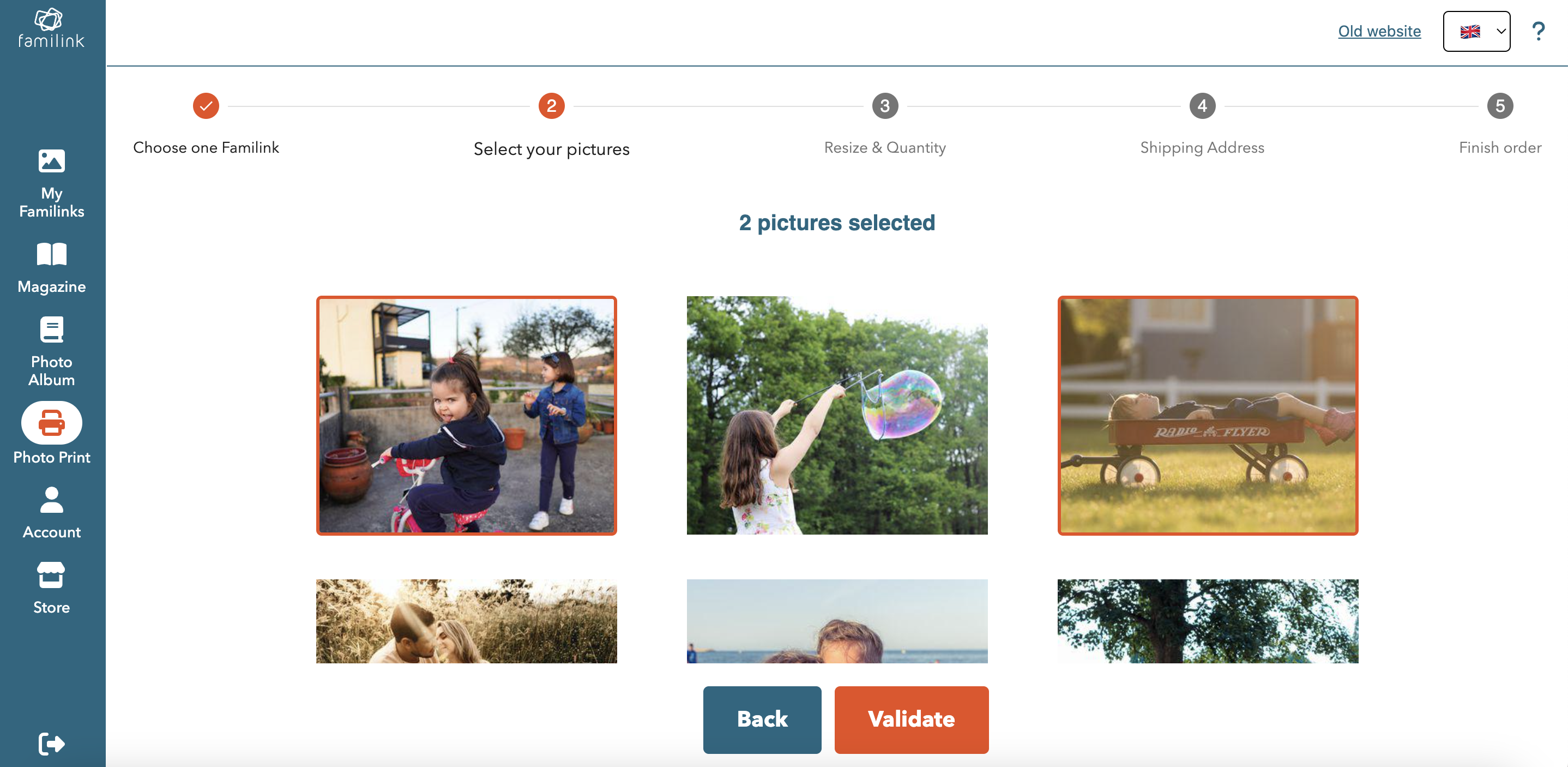 Click on "validate" when you are finished.

A summary will allow you to see the photos that have been selected. You can crop the photos if necessary and choose the quantity.

Enter the recipient's address. You can save it so you don't have to re-enter it the next time you order.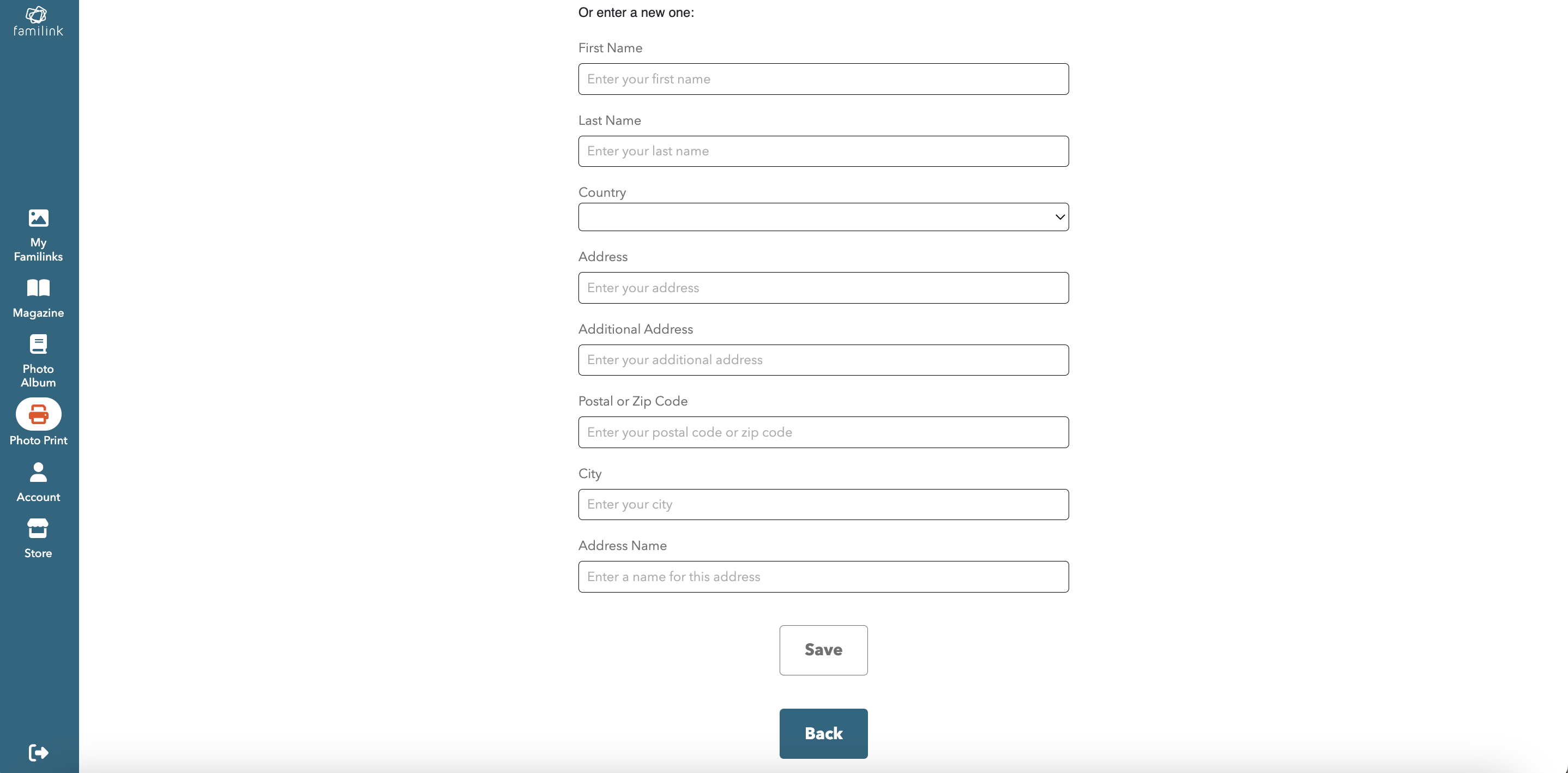 All that's left to do is to proceed with the order by clicking on "pay" and your photos will arrive within 1 to 2 days.