Getting paired with the robot for the first time
For your first association, get your Messenger association code, here LHOA-QBOQ. You can find it from the website or the application in the "My profile" section or by clicking on "manage photos" from our website.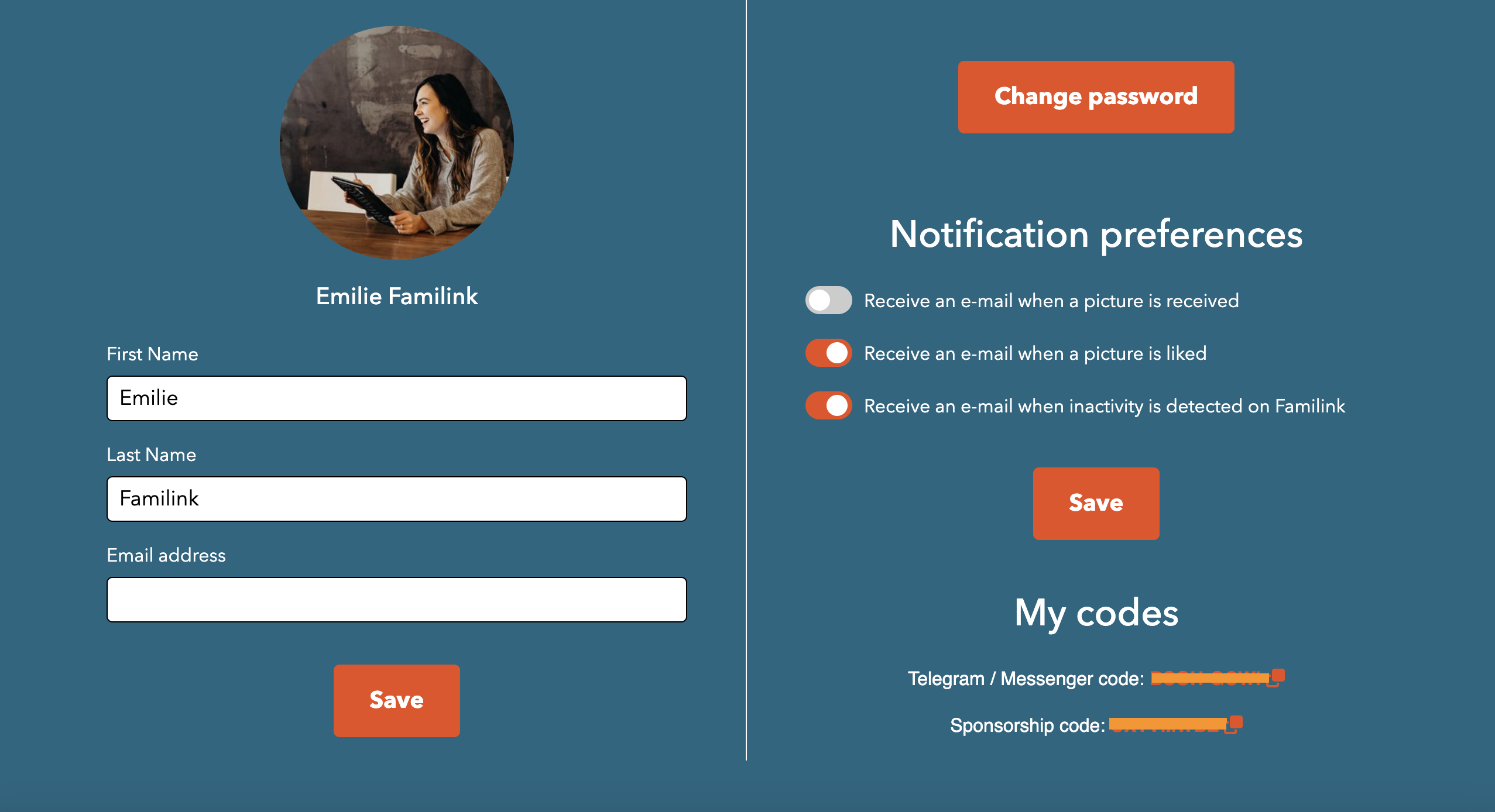 Go to our Facebook page or click here to link directly to our Facebook Messenger bot.
1. Start a conversation (you can like the page!):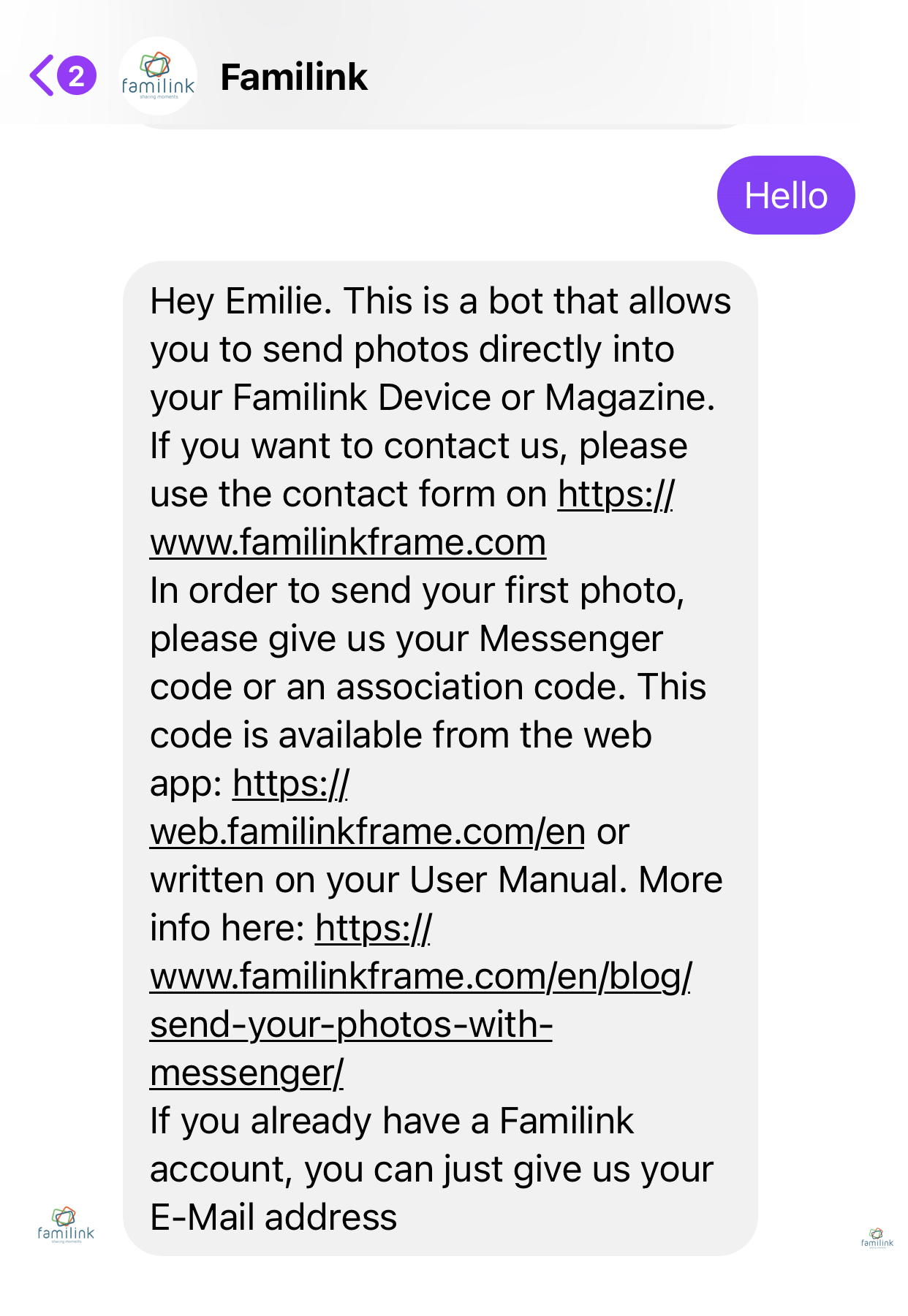 2. Enter either your :
Facebook Messenger code
association code of the frame : you can find it in the user manual or you can send the code received when you were invited on a photo frame.
email address of your Familink account : you will receive your Messenger code by email
and follow the robot's instructions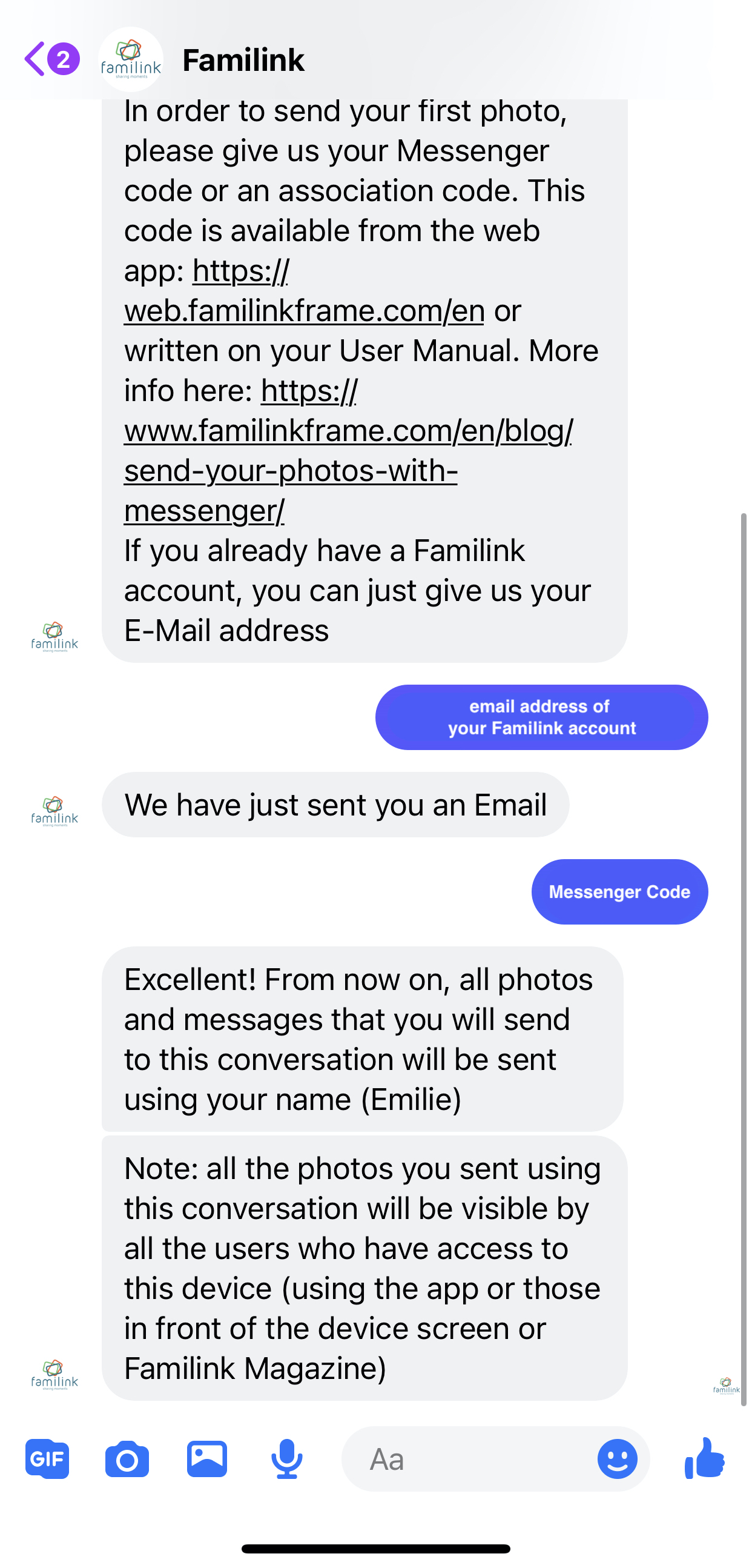 Send your first photo with Facebook Messenger
To send a photo, send the photo directly to the Familink conversation. Please note that it is not possible to add a caption to photos via Messenger. The Messenger application does not allow you to add one.
If you have several frames, don't forget to choose which frame(s) you want to send the photo to. Here the photo will be sent to the Buro's Familink : we send the number 3.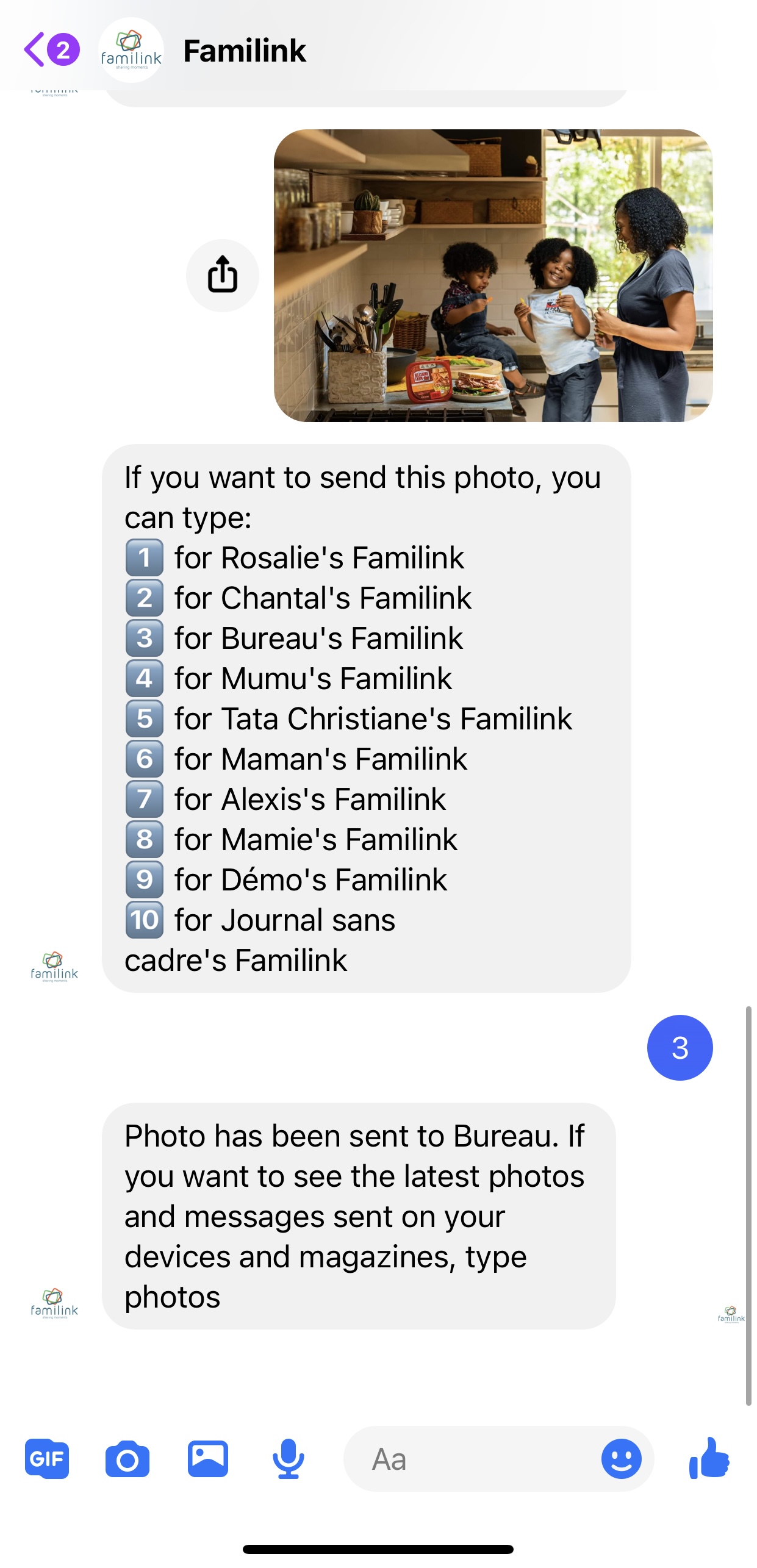 You can send the same photo to multiple frames. Send the number of the corresponding photo frame. You must send one frame number per message.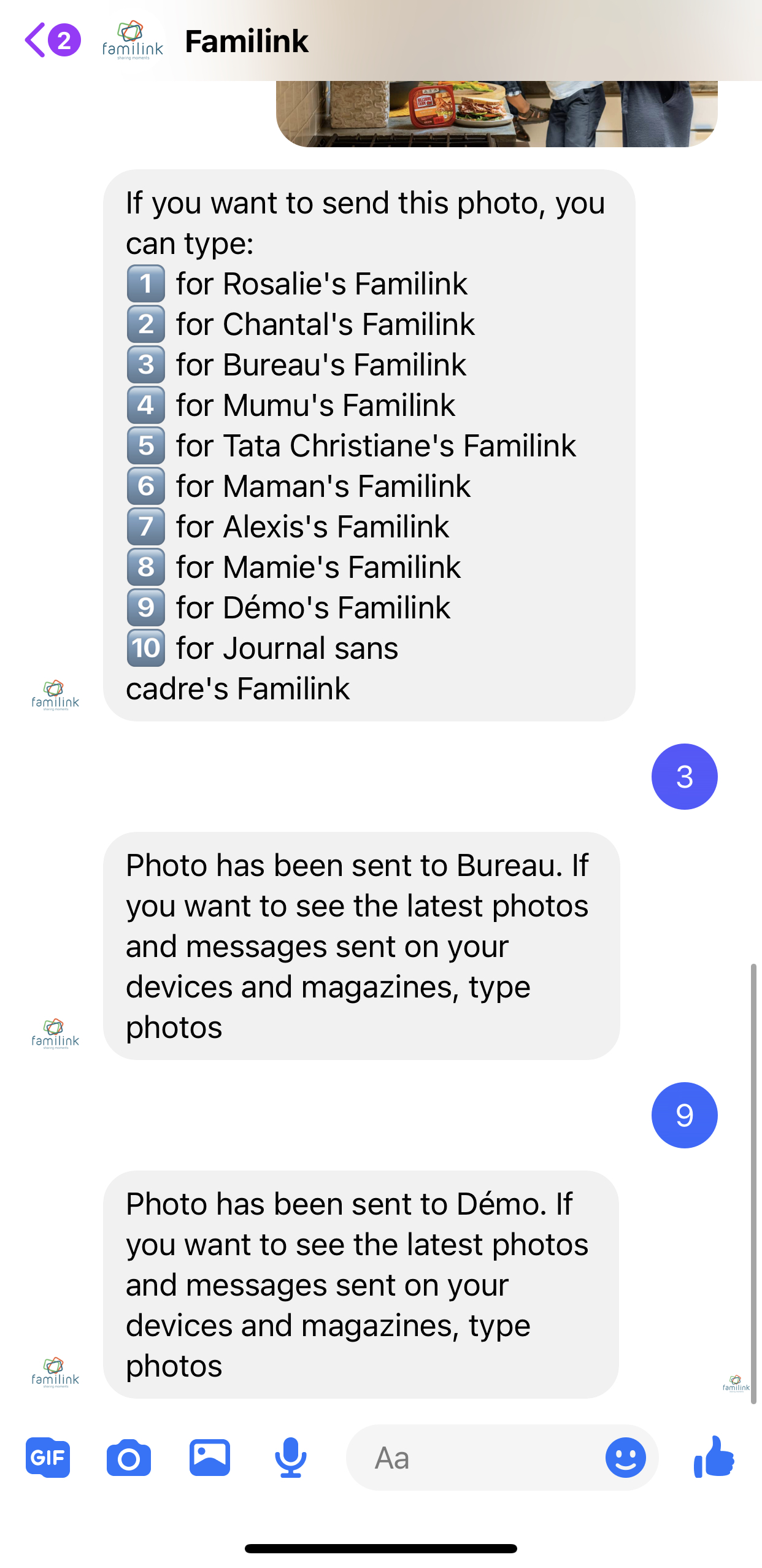 View photos via Messenger
You can also view the latest photos sent to your devices and magazines by sending "Photos"to the bot.